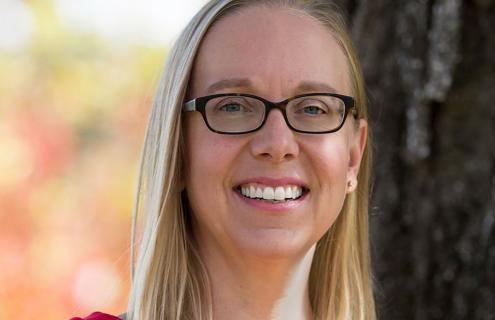 Anne Tyrol, RN, CEN, CPEN, has joined Alice Peck Day Memorial Hospital (APD) as Associate Chief Nursing Officer, reporting to APD's COO/CNO, VP of Nursing, Jean Ten Haken, MSN, RN, CENP.
Tyrol comes to APD from Concord Hospital where she was the director of emergency services. She also spent two years as the Nurse Manager of the emergency department at Concord Hospital and over 10 years in various nursing roles in Maine and California.
Tyrol earned her Bachelor of Science at the University of New Hampshire, in Durham, New Hampshire; her Associate Degree in Nursing at Central Maine Medical Center School of Nursing in Lewiston, Maine; and is currently pursuing a dual degree masters in nursing and health care administration at Saint Joseph's College of Maine in Standish.
"I'm thrilled that Anne is joining our team," said Jean Ten Haken, MSN, RN, CENP. "I'm confidant she will excel at leading our dedicated nursing staff and continue to cultivate APD's unique culture of caring," she added.
"I'm excited to join APD," Tyrol said. "Their mission to improve the health and wellbeing of the community and dedication to personalized care align with my approach to health care. I look forward to leading the APD nursing team and working with leadership and colleagues across the Dartmouth-Hitchcock Health system," she added.
Tyrol starts at APD on October 21, 2019.
About Alice Peck Day Memorial Hospital (APD)
Known for highly personalized and high-quality care, APD is the community hospital of the Upper Valley of Vermont and New Hampshire. Founded in 1932 and a member of Dartmouth Health since 2016, APD's areas of clinical excellence include surgical services, primary care, geriatric care, sleep health, orthopaedics, and emergency services. The APD campus is also home to a senior living community with assisted and independent living facilities. Follow us on Facebook, Instagram, LinkedIn, Twitter, and YouTube.