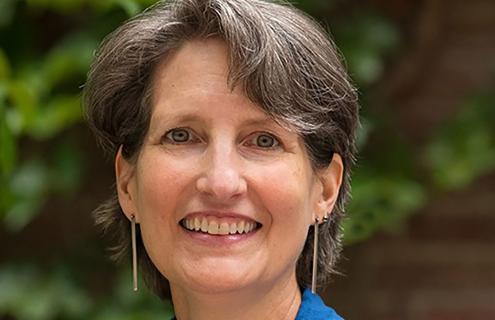 Alice Peck Day Memorial Hospital (APDMH) is pleased to announce the addition of three new members of the APD Board of Trustees. Jenny Barba, MBA, MHSA, Principal at BioVententures Investors; Sloane Mayor, AIA, NCARB, Principal at Mayor + Kennedy Architects; and Dr. Gerard Duprat, FRCPC, retired Vascular and Interventional Radiology Specialist; have begun their 3-year board appointment at APDMH this month.
"We're delighted to welcome Jenny, Sloane, and Gerard to our Board of Trustees, particularly as we renovate and expand our physical plant to support our work improving the health and the wellbeing of our community," said APD President and CEO Sue Mooney, MD, MS, FACOG. "Their experience will help guide our efforts."
Jenny Barba, MBA, MHSA
Principal, BioVentures Investors
Jenny is a Principal at BioVentures Investors, a MedTech investment fund. Jenny brings over 20 years of strategic and financial advisory experience from her work with venture backed and growth healthcare companies, primarily focused on medical devices, diagnostics and digital health. Prior to BioVentures Investors, Jenny was a Consultant with Sirius International Insurance Group, where she specialized in alternative investments, including venture capital, private equity and direct investments. Prior to Sirius, Jenny was Vice President, Healthcare Investment Banking at Piper Jaffray & Co., where she successfully executed financings, mergers and acquisitions for public and private medical device companies totaling over $4 billion in over twenty transactions.
Jenny is a member of Kauffman Fellows Class 26. She serves as a member of the DRIVEN Accelerator External Advisory Committee, the Steering Committee of the Upper Valley MedTech Collaborative, the Steering Committee for the Michigan Life Sciences Innovation Hub and is a guest lecturer at University of Michigan Ross School of Business. Jenny served for three years as the regional Upper Valley Chair of the Go Red Executive Leadership Team, American Heart Association, and for six years as a Board Member of the National Nordic Foundation. Jenny climbed Mount Kilimanjaro to raise educational funding for the Palliative Care Program at Dartmouth-Hitchcock and was as a triathlete on Team in Training with the Leukemia Lymphoma Society. Jenny earned her BA in Neuroscience from Colorado College and her MBA and MHSA from the University of Michigan.
H. Sloane Mayor, AIA, NCARB
Principal, Mayor + Kennedy Architects 
Sloane is a principal of Mayor & Kennedy Architects, which was formed in 2019.  Born and raised in Hanover, NH, she fundamentally understands the culture and climate of the Upper Valley. She has practiced architecture in Massachusetts, Maine, New Hampshire, and Vermont, and before joining Chris Kennedy to form Mayor and Kennedy Architects, she headed a sole practice in Lebanon, NH from 2009 to 2018.
Sloane provides extensive leadership in client communication and building design. She is an expert in high performance building technology and remains on the forward edge of sustainable design and construction by continuing to be passionate about the integration of design, technology, energy efficiency and affordability.
As an active community volunteer, Sloane currently serves as president-elect on the board of directors of American Institute of Architects NH, the Town of Hanover Building Code Advisory Board, and the Parent Leadership Council at Roger Williams University. Prior volunteer roles include serving as a director on various boards including the AVA Gallery and Art Center, the Augusta, ME Children's Museum, and the University of Maine at Augusta's "Forum-A." She has advocated for walkable and bikeable communities through her service on the Town of Hanover's Bike and Pedestrian Committee and Safe Routes to School Committee. Sloane also coached youth soccer in Hanover for seven years.
Sloane received her BA, cum laude, with a major in architecture from Wellesley College, which included taking courses at the Massachusetts Institute of Technology (MIT), Syracuse University in Florence, and Trinity College in Rome, Italy. In 1993, she received a master's degree in architecture from the University of Pennsylvania.
Gerard Duprat, MD, FRCPC
Dr. Duprat is a graduate of McGill University School of Medicine, and completed his residency training at the University of Montreal in the Departments of Surgery and Radiology. He completed a Fellowship in Vascular and Interventional Radiology at the University of Texas MD Anderson Cancer Center. Dr. Duprat became an Assistant Professor of Radiology at the University of Montreal while on staff at Notre Dame Hospital in Montreal.
He entered private practice in Sound Bend, IN, joining the medical staff at Memorial Hospital as a Vascular/Interventional radiologist. Over time he served as Chair of his group, Chief of the Department of Radiology, and President of the Medical Staff. He then guided the integration of the Vascular/Interventional practice with the medical group of the parent health system (Beacon) resulting in superior clinical expertise and diversification of services.  Dr. Duprat was instrumental in the creation of an integrated Heart/Vascular/Neuro Collaborative Care Network, becoming its first Chair.  Later he was appointed Chair of the Governance Council of Beacon Medical Group and Chair of its Finance Committee. He served as a member of the Memorial Hospital South Bend Board of Trustees, and on the Quality Committees of both Memorial Hospital of South Bend, and Beacon Health System. He was also the Medical Director of Beacon's Accountable Care Organization (ACO).
He left clinical practice in early 2019, the same year he relocated to Hanover, NH. Since early 2021, he has been a contributing community member of the APDMH Board of Trustees Quality Committee.
Three departing board members were thanked for their service at the Board of Trustees meeting in December; Michael F. Long, Brenan (Ben) Riehl, and John L. Scherding.
 
About Alice Peck Day Memorial Hospital (APD)
Known for highly personalized and high-quality care, APD is the community hospital of the Upper Valley of Vermont and New Hampshire. Founded in 1932 and a member of Dartmouth Health since 2016, APD's areas of clinical excellence include surgical services, primary care, geriatric care, sleep health, orthopaedics, and emergency services. The APD campus is also home to a senior living community with assisted and independent living facilities. Follow us on Facebook, Instagram, LinkedIn, Twitter, and YouTube.