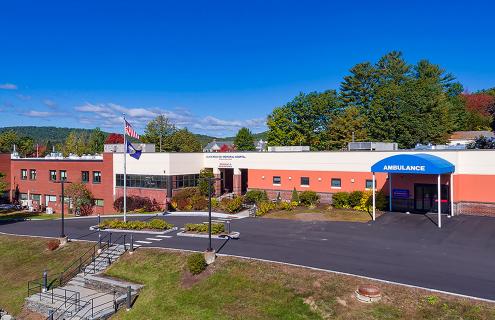 We're delighted to welcome Cybele, Marva, and Phill to our Board of Trustees at this critical time, particularly as we work to improve health equity and positively impact the social determinants of health.
Sue Mooney, MD, MS, FACOG, APD President and CEO
Alice Peck Day Memorial Hospital (APD) is pleased to announce the addition of three new members of the APD Board of Trustees: Cybele Merrick, MA, MS, Marva Williams-Lowe, Pharm.D, MHA, and Phill Collins, MD.
"We're delighted to welcome Cybele, Marva, and Phill to our Board of Trustees at this critical time, particularly as we work to improve health equity and positively impact the social determinants of health," said APD President and CEO Sue Mooney, MD, MS, FACOG.
Phill Collins, MD, has joined the Board of Trustees ex-officio in recognition of his appointment as the President of the APD Medical Staff on January 1, 2021.
At its most recent board meeting, APD recognized Brett Peltzer for his nine years of service to APD as a Trustee. During his tenure, Mr. Peltzer served on the Executive, Finance, Human Resources, Quality, and Retirement committees. As a community member, Mr. Peltzer has generously agreed to remain a member of the Board's Finance and Retirement Committees.
Cybele Merrick, MA, MS
Associate Director of Education, Department of Veterans Affairs
Cybele Merrick serves as the Associate Director of Education at the Department of Veterans Affairs National Center for PTSD (NCPTSD) in White River Junction, VT. She has been a resident of the Upper Valley for 15 years, having moved to Lyme from New York City in 2004.
Her career as a librarian in New York was primarily in the nonprofit sector where she worked in organizations focused on social justice, women's employment, and health and wellness. Since relocating to NH, she has worked at the Executive Division of NCPTSD.
She currently leads a multidisciplinary team that creates online and print products on PTSD and trauma for NCPTSD's diverse public and professional audiences. Cybele oversees product planning and development, writes requirement documents and assesses vendors' competitive bids, allocates and monitors fiscal resources, and exercises quality control, ensuring all the products NCPTSD develops comply with Section 508 of the Rehabilitation Act and are fully accessible to people with disabilities. As a member of the Executive Division leadership team, she helps to set policy for the division and the National Center for PTSD as a whole, also working with partners in VA's Office of Mental Health and Suicide Prevention.
Cybele holds a Bachelors in English and History and a Masters in English and Comparative Literature from Columbia University and a Masters in Library Science from Pratt Institute.
Marva Williams-Lowe, PharmD, MHA
Senior Director Hospital and Clinic Pharmacy Operations, Dartmouth-Hitchcock Health
Marva Williams-Lowe is currently responsible for directing and coordinating comprehensive, integrated operations across the Dartmouth-Hitchcock Health Pharmacy service line in clinics and hospital based areas.
Marva has over 20 years of leadership experience in strategic planning, budgeting, transforming practice models, expanding existing services and implementing new programs to improve patient care. She has led teams in establishing operational infrastructure with supportive technology and automation across the health system.
Marva holds Doctor of Pharmacy and Bachelor of Science in Pharmacy degrees from the Massachusetts College of Pharmacy and Health Sciences, Boston, Massachusetts, and a Master of Health Administration degree from Ohio University, Athens, Ohio. Marva was selected to participate in the inaugural Carol Emmott Fellowship program for exceptional women leaders in health and completed the program in 2017.
Phillip Collins, MD
Occupational Medicine, APD Medical Staff President
Phillip Collins, MD joined APD in 1999. He is an active practitioner who remains eager to enhance the Occupational practice with the newest tools to ensure that employers and employees alike will benefit from scientific knowledge and research in this ever changing field.
Dr. Collins is Board Certified in Occupational Medicine and Preventative Medicine and completed his Medical Education at the Mount Sinai School of Medicine in New York, NY.
He is an adjunct Assistant Professor, Family and Community Medicine at Dartmouth Medical School and a regular guest lecturer at Upper Valley events.