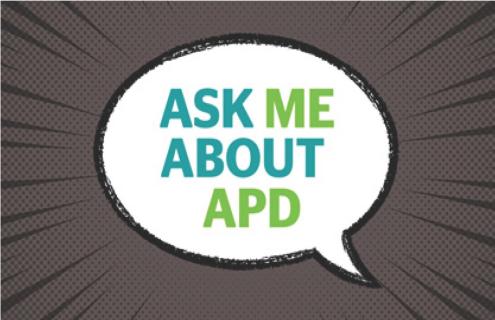 The folks at Alice Peck Day Memorial Hospital would love to meet you. Stop by our all-day hiring fair to find your dream job at our well-loved, community hospital.
Date and location
Join us on Friday December 9, 2022 from 8 am to 8 pm at the Dwinell Room located at 10 Alice Peck Day Drive in Lebanon, NH. 
About
At the hiring fair, leaders from seven APD departments will be present to discuss their unit's care philosophy, teamwork values, and patient to provider ratios. Members of the Human Resources team will also be on hand to provide information on APD's benefits and educational opportunities. For applicants who want to apply right away, there will be an iPad available to fill out an application and a private room reserved for on-site interviews.
Every attendee will receive a goodie bag with APD branded items, such as hand sanitizer, pens, and mugs.
"If you are interested in learning about what it is like to work at Alice Peck Day, we've set up the hiring fair so people can stop by before work, on their lunch break, or in the evening," said Alisha Robinson, HR business partner. "We'd love to meet you and share how you can find a career at our well-loved community hospital."
Click here to view the current openings at APD.
About Alice Peck Day Memorial Hospital (APD)
Known for highly personalized and high-quality care, APD is the community hospital of the Upper Valley of Vermont and New Hampshire. Founded in 1932 and a member of the Dartmouth-Hitchcock Health system since 2016, APD's areas of clinical excellence include surgical services, primary care, geriatric care, sleep health, and emergency services. In 2021, APD was one of only three hospitals in NH to receive a fifth star from CMS for its patient quality. The APD campus is also home to a senior living community with assisted and independent living facilities. Please join us on Facebook, Instagram, LinkedIn, Twitter, and YouTube.