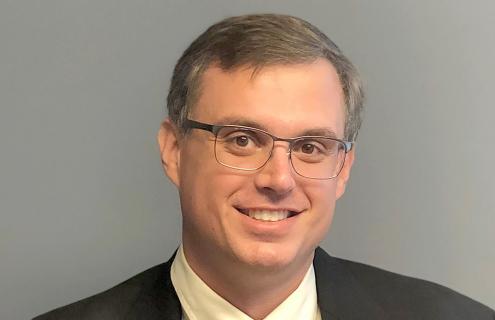 APD Lifecare is pleased to announce the appointment of four new members to its Board of Trustees.

The new members include Kyle Fisher, Executive Director of LISTEN Community Services; Norm Frates, Senior Vice President and mortgage loan officer at Mascoma Bank; Laura Gillespie, Director of Development and Communications at the Upper Valley Haven; and Mary Harrington, Harvest Hill resident. Each new trustee began their three-year term effective January 1, 2020.

"These new board members will bring valuable insights to our board," said Sue Mooney, MD, MS, FACOG, the president and CEO of APD Lifecare's parent organization, Alice Peck Day Memorial Hospital. "I look forward to having Kyle, Norm, Laura, and Mary on our team," she added.
APD Lifecare Board of Trustees
Happy A. Griffiths, Member-Appointed Trustee
Retired
Cindy D. Jerome, Ex Officio with vote
Lifecare Executive Director
Sara L. Kobylenski, Member-Appointed Trustee
Consultant
Dana L. Michalovic, MBA, Member-Appointed Trustee
Executive Director, Good Neighbor Health Clinics and Disability Resource Center
Susan E. Mooney, MD, MS, FACOG, APDMH CEO, Ex officio with vote
President and Chief Executive Officer, Alice Peck Day Memorial Hospital
Henry Nachman, Woodlands Resident Trustee
Retired
Mary M. Oseid, APDMH Board D-HH Representative
Vice President of System Integration and Shared Services, Dartmouth-Hitchcock
John L. Scherding, APDMH Board Representative
Associate Vice President for Planning, Design & Construction, Dartmouth College
Reverend Stephen R. Silver, Member-Appointed Trustee
Pastor, First Congregational Church
About Alice Peck Day Memorial Hospital (APD)
Known for highly personalized and high-quality care, APD is the community hospital of the Upper Valley of Vermont and New Hampshire. Founded in 1932 and a member of the Dartmouth-Hitchcock Health system since 2016, APD's areas of clinical excellence include surgical services, primary care, geriatric care, sleep health, and emergency services. In 2021, APD was one of only three hospitals in NH to receive a fifth star from CMS for its patient quality. The APD campus is also home to a senior living community with assisted and independent living facilities. Please join us on Facebook, Instagram, LinkedIn, Twitter, and YouTube.