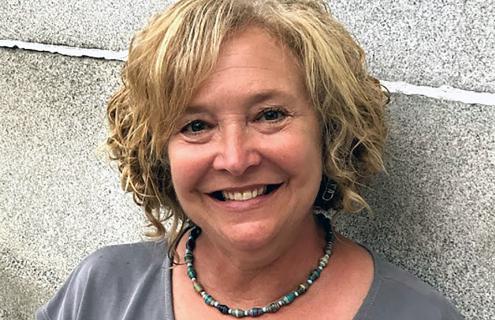 Kim Carboneau has joined Alice Peck Day Memorial Hospital (APD) as Director of Human Resources.
Carboneau spent the last year at Gifford Medical Center. Prior to Gifford, she was at APD for two years, and spent the previous 14 years at Dartmouth-Hitchcock Medical Center's Human Resources Division. She has extensive experience with talent management, employee relations, and organizational development.
Carboneau has a Juris Doctor degree from Western New England College School of Law and is a licensed attorney in the state of VT. She earned her BS in business administration from the University of Vermont.
"I'm pleased that Kim will lead our human resources efforts at APD, work with our senior leadership team, and support our employees," said APD President and CEO Sue Mooney, MD, MS, FACOG. "She will play an important role in preserving and strengthening our unique culture of caring as we continue to align our HR services more closely with the Dartmouth-Hitchcock Health system. I'm confidant she will be successful in this role," she added.
"I'm overjoyed to return to APD and lead the Human Resources team," said Carboneau. "APD is a special place with deep community roots and I look forward to collaborating with leadership, D-HH system colleagues, and supporting our dedicated employees," she added.
Carboneau starts at APD on September 23, 2019.
About Alice Peck Day Memorial Hospital (APD)
Known for highly personalized and high-quality care, APD is the community hospital of the Upper Valley of Vermont and New Hampshire. Founded in 1932 and a member of Dartmouth Health since 2016, APD's areas of clinical excellence include surgical services, primary care, geriatric care, sleep health, orthopaedics, and emergency services. The APD campus is also home to a senior living community with assisted and independent living facilities. Follow us on Facebook, Instagram, LinkedIn, Twitter, and YouTube.