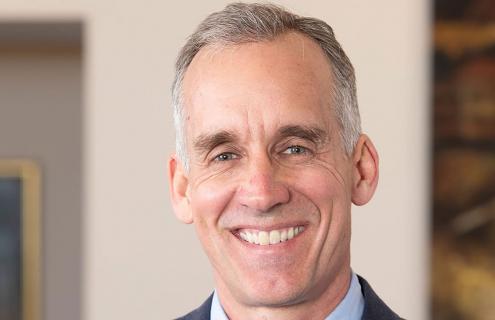 Lynch comes to APD from Reliant Medical Group in Worcester, MA, where he served as Executive Medical Director of Same Day Services. At Reliant, Lynch oversaw four locations that received 170,000 cases per year and included pediatrics, adults, an infusion center, laboratories, imaging, and occupational health.
Prior to Reliant, Lynch spent 21 years with Concord Emergency Medical Associates (CEMA) in Concord, NH. At CEMA, Lynch was the Medical Director of Urgent Care from 2013-2018 and served in multiple leadership roles including CEMA President and CEMA Chair of Emergency Medicine.
"Michael brings extensive clinic and administrative experience to this role," said APD President and CEO Sue Mooney, MD, MS, FACOG. "We are fortunate to have him join our leadership team and continue our dedication to high-quality, patient-focused health care," she added.
"I'm overjoyed to return to the Upper Valley in this role at a special non-profit community hospital," said Lynch, a Dartmouth College graduate. "APD's dedication to high-quality, personalized patient care and mission-driven approach align well with my clinical and leadership experience. I look forward to working with Dr. Mooney, the team at APD, and the leaders of the Dartmouth-Hitchcock Health System," he added.
Lynch earned his undergraduate degree from Dartmouth College, received his medical degree from the University of Virginia, and completed his residency in Emergency Medicine at Hennepin County Medical Center in Minnesota. He has also completed a Physician Executive MBA at Brandeis University.
About Alice Peck Day Memorial Hospital (APD)
Known for highly personalized and high-quality care, APD is the community hospital of the Upper Valley of Vermont and New Hampshire. Founded in 1932 and a member of Dartmouth Health since 2016, APD's areas of clinical excellence include surgical services, primary care, geriatric care, sleep health, orthopaedics, and emergency services. The APD campus is also home to a senior living community with assisted and independent living facilities. Follow us on Facebook, Instagram, LinkedIn, Twitter, and YouTube.