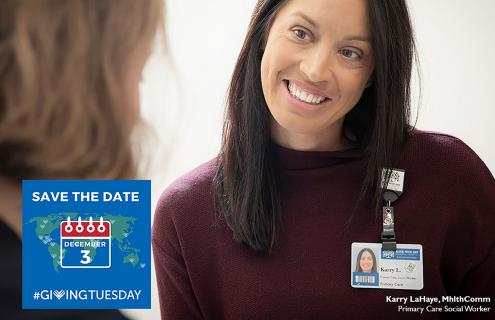 A patient's ability to pay for prescriptions should not prevent them from receiving the medication they need.
APD is participating in Giving Tuesday on December 3, 2019 by raising funds for prescription assistance.
Karry LaHaye is a social worker at our primary care clinic, and she helps connect patients with vital resources, including prescription assistance. You can help Karry raise funds which directly benefit patients in our community who may not have health insurance or who are underinsured.
Prescription assistance makes a real difference in the lives of your neighbors. It can mean that they don't have to choose between buying groceries or medicine.
Will you help Karry as she helps our patients? Our goal is to reach 50 new donors: will you help us reach that goal?