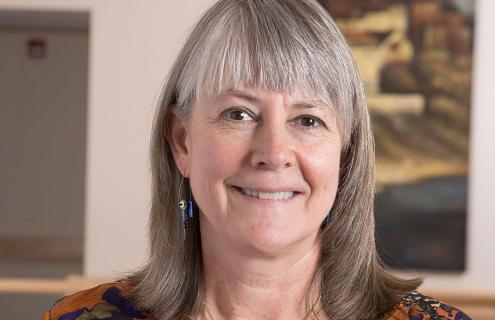 Alice Peck Day Memorial Hospital's VP of Nursing and Chief Nursing Officer, Jean Ten Haken MSN, RN, CENP, has been promoted to Chief Operating Officer. She will serve on the Senior Leadership team in the dual role of CNO/COO, effective May 20, 2019.
Ten Haken joined APD in January of 2018.
Ten Haken previously served as Chief Operating Officer at the Elliot Health System in Manchester, New Hampshire, where she also served as Senior Vice President of Patient Care Services and Chief Nursing Officer.
Prior to joining the Elliot, Ten Haken was Vice President of Acute Care Nursing at Concord Hospital.
After working throughout the United States in direct nursing care, Ten Haken started her management career at Dartmouth-Hitchcock Medical Center, where she ultimately became the Director of Intermediate Cardiac Care and Cardiovascular Critical Care units.
"Jean is a proven leader," said APD President and CEO Sue Mooney MD, MS, FACOG. "I am confident she will continue to support and grow our operational capabilities as we integrate further into the Dartmouth-Hitchcock Health system," she added.
A longtime resident of Grantham, New Hampshire, Ten Haken earned her undergraduate degree in nursing from the University of Wisconsin-Eau Claire and her Master of Science degree in nursing from the University of South Alabama. She also holds her certification in Executive Nursing Practice.
"I am fortunate to have the support of a strong group of dedicated professionals and a collaborative senior leadership team. I feel prepared to take on the additional responsibilities and support the future growth opportunities here at APD and within the health system," Ten Haken said. "In the last year and a half, I have witnessed our employees handle immense change, navigate new technological systems, and acquire new skills, while staying focused on our commitment to patient safety and individualized care. It is a privilege and honor to expand my responsibilities and leadership role here at APD."