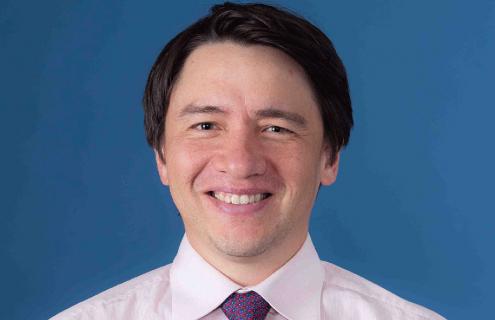 APD is pleased to announce the addition of orthopaedic surgeon Timothy Lin, MD, to our orthopaedic team.
Dr. Lin's clinical interests include sports medicine, arthroscopic and minimally invasive surgery, minimally invasive ACL surgery, joint restoration, joint replacement, and cartilage restoration.
Lin started welcoming patients in the Multi-Speciality Clinic on June 3, 2019.
Dr. Lin received his medical degree from the University of Massachusetts Medical School followed by residency and general surgery internship at Dartmouth-Hitchcock Medical Center. Dr. Lin has been practicing in New Hampshire since 2017.
"Dr. Lin brings positive energy and solid orthopaedic experience to our campus," said Lisa Kettering, MD, SFHM, FACP, interim Chief Medical Officer at APD. "He will be a great addition to our orthopaedic team and increase access to care for our patients," she added.
"I look forward to seeing patients in Lebanon and working with the well-respected orthopaedic team at APD," Dr. Lin stated. "I enjoy working within the Dartmouth-Hitchcock Health system as it allows me to care for more patients in our region," he added.