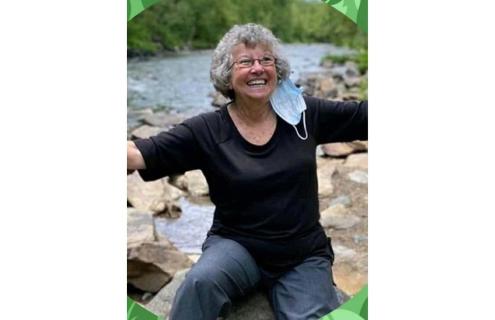 At Alice Peck Day Primary Care, Terry Grigsby and Dr. Margot Stephens have an enviable doctor/patient relationship. It is based on 15-year history of patient care, open communication, and a good sense of humor.
"Dr. Stephens asked me, 'Don't you think we can be Terry and Margot?' I answered, 'Okay, Dr. Margot'," Grigsby said.
Grigsby, diagnosed with high-risk leukemia in 2012, is a patient at Dartmouth Hitchcock Medical Center and Alice Peck Day Memorial Hospital. But when something is amiss with her health, "I never know if it is my cancer or my recent heart attack, but I always call Dr. Stephens first," Grigsby said. "If I call, Dr. Stephens has told her staff: 'Terry needs to be seen.' I never felt Dr. Stephens or whoever was covering would not see me that day. They know me and they care."
Grigsby is right. In October 2022 when Dr. Stephens wasn't available, Katie Nordman, RN, found an immediate appointment with Dr. Eric Bronstein.
"I had the flu, a urinary tract infection, and a fever of 102 degrees," said Grigsby, a Lebanon, New Hampshire resident. "I asked Dr. Bronstein if I could be treated at APD, and I stayed for four days. The care was superb and the food was wonderful. There were a lot of Italian dishes, which I appreciated as an Italian woman, and Fiorella from Nutrition Services came to my room and introduced herself. Everyone was so attentive."
Grigsby shows her appreciation for her care in many ways, donating what she can to APD's annual appeal. She also takes the time to remember milestones for her care providers, such as gifting an L.L. Bean monogrammed beach towel to Dr. Stephen's first grandson. "Most people would have just sent a card, but she took the time to send me a photo of her and her grandson posing with the towel," Grigsby said.
Grigsby describes APD as a "warm, welcoming place. I love the individualized attention I've received through the years. I want to thank all the folks at APD who are able to make us feel better just by being you: caring, competent, compassionate!"