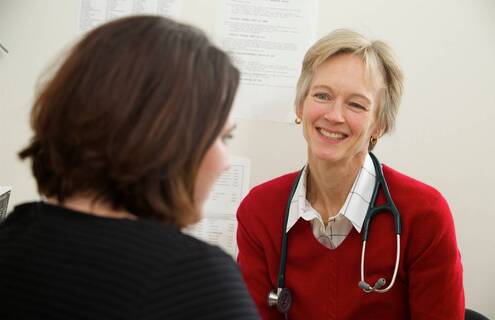 "I'm not feeling well. Should I use myDH to contact Primary Care?"
"My child has an itchy rash. Will sending a message via myDH get me the answer I need?"
myDH a is patient portal that provides convenient access to all of your Dartmouth Health and APD health information, secure communications with your healthcare team, and more.
During the COVID-19 pandemic, myDH was a helpful tool for communicating with care teams despite visitor restrictions, quarantines, and other challenges.
But now that the pandemic is behind us, not all questions are right for myDH.
In order for us to respond appropriately and efficiently to your most important questions and requests, please follow these guidelines.
1. For commonly asked questions, APD providers recommend these resources:
Healthychildren.org: A great source for general pediatric questions when an office visit may not be needed.
CDC.gov: COVID-19 guidance, etc. See the "Traveler's Health" page for pre-travel questions.
Children's Hospital of Philadelphia (CHOP): Vaccine Education Center for vaccine questions and information

Mayo Clinic: a reliable source for general medical information
2. Use myDH to send messages to your care team when:
You have follow-up questions about recent appointments
You want to clarify medication directions.
3. Request an appointment for yourself or a dependent patient, when:
There is a new health issue that has never been discussed with the patient's primary care provider.
The patient has seen a provider for a health issue, but one or more symptoms is getting worse. For example:

The patient is undergoing physical therapy, but symptoms are still getting worse.
The patient is taking medication for a chronic condition, but is having new symptoms.
To request an appointment for you or a dependent patient, call the Multi-Specialty Clinic for an appointment at (603) 448-3121, or request an appointment in myDH by going to Visits > Schedule an appointment.