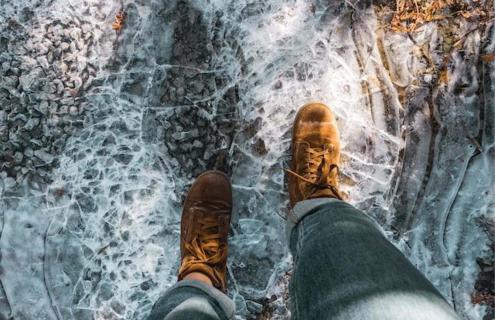 Winter is on the way — and that means weather, like snow and ice, increases the risks for slips, trips, and falls. If you're 65 and older, the CDC says you're more likely to fall; in fact, 1 in 4 adults fall each year.
Falls don't always cause injuries, but it's always better to be safe than sorry. Kirsten Eastman, manager of Rehab and Occupational Health Services at Alice Peck Day Memorial Hospital, provides some fall prevention tips for seniors and, really, anyone not particularly steady on their feet:
Don't go out if you don't have to.
Slow down and give yourself extra time.
Dress for the weather, even if you don't think you'll be outside for long.
Carry a cell phone, even for a quick trip to the mailbox.
Wear non-slip boots or shoes or use cleats.
Use something to steady yourself, such as a hiking pole or ski pole.
Clear your path and/or spread something on the ground for traction as you walk.
Alice Peck Day Memorial Hospital has been rated as high performing in hip replacement in the 2023-2024 U.S. News & World Report Best Hospital rankings. Learn more.