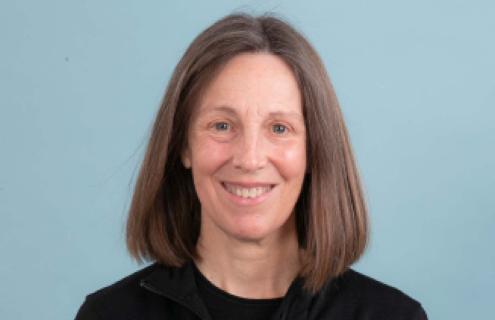 How do you schedule surgery when you have a family, run a small farm, and own your own business? It wasn't an easy decision for Ben Canonica, owner of Canonica Landworks in Chelsea, Vermont, when nerve testing confirmed his fears eight years ago: Carpal Tunnel Syndrome (CTS) in both hands.
"My symptoms were most noticeable at night, leading to sleepless nights and foggy days. This is especially hard to manage in my line of work, which is a specialized excavation business," said Canonica, husband and father to twin daughters. "The surgery offered at the time had a significant recovery time, and I was unable to find a time that would allow me to take that much time off."
As the symptoms increased, his doctor, Diane Riley, MD at APD Orthopaedics, explained there would be less chance of a good recovery if he kept waiting to have the surgery. He scheduled surgery for his right hand in 2020.
"Mud season is about the only time of the year I can be laid up, so I scheduled my surgery for March. My timing couldn't have been better — shortly after the surgery, the pandemic shut everything down," he said. "My recovery went well, but it was a solid six weeks before I was able to run equipment comfortably."
Although Canonica was pleased with the surgery results, he couldn't imagine taking another six weeks off for his left hand. Dr. Riley mentioned a new CTS technique using ultrasound equipment which would reduce his recovery time. He scheduled the procedure in March 2022.
"The difference in the two procedures was noticeable immediately. There was far less pain, discomfort, and swelling," Canonica said. "I was able to start using my hand lightly within a few days and, after about a week and a half, I was able to work in my shop on some equipment maintenance that needed to get done before my season. I was ecstatic! I felt like I was given back four weeks of my life."
Patients are seen, diagnosed, and treated in the clinic with ultrasound. Then the orthopaedics team guides patients through their post-operative recovery.
The technique provides a number of benefits, with "the most obvious being less time off work and less of a financial hit from missed work. But, beyond that, more people could be living without pain and discomfort from Carpal Tunnel Syndrome," Canonica said. "I have been very happy with the top-notch service provided by APD."