Your gift makes a difference
The mission of Alice Peck Day Memorial Hospital (APD) is to improve the health and well-being of our community. We value partnership, kindness, and service to our patients. We believe the path to realizing this mission lies in making one personal connection at a time.
Our donors have been instrumental in our 90-year history of caring for the Upper Valley community of New Hampshire and Vermont. Your generosity can make an incredible impact by creating services responsive to community needs, promoting wellness, and continually improving the quality of healthcare services.
Read our 2020-2022 report on philanthropy (PDF).
Check out our newsletter, APD Insider. 
Read Lamplighter, an annual publication celebrating nurses at APD.
Contact Melissa Dalton, director of Development, at 603-308-0068.
Philanthropy news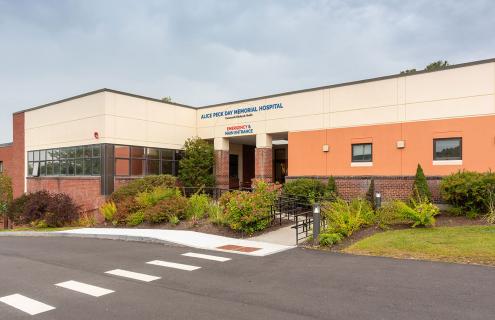 APD receives $2M Gift from Anonymous Donor
This bequest was the largest gift received in the history of the hospital.
Meet our donors
Steve Christy
Steve Christy supports Alice Peck Day to make sure future generations can benefit from accessible, friendly patient care.
APD's History
How a Building Got Its Name
The Robert A. Mesropian Center for Community Care is now home to Sleep Health and Integrative Medicine.